Braces (Orthodontic Treatment) For All Ages!
We all know that nice straight teeth enhance our confidence, and self-esteem during professional and social interactions. Apart from a great smile, straight teeth can improve your speech, chewing efficiency, and make brushing and flossing easier.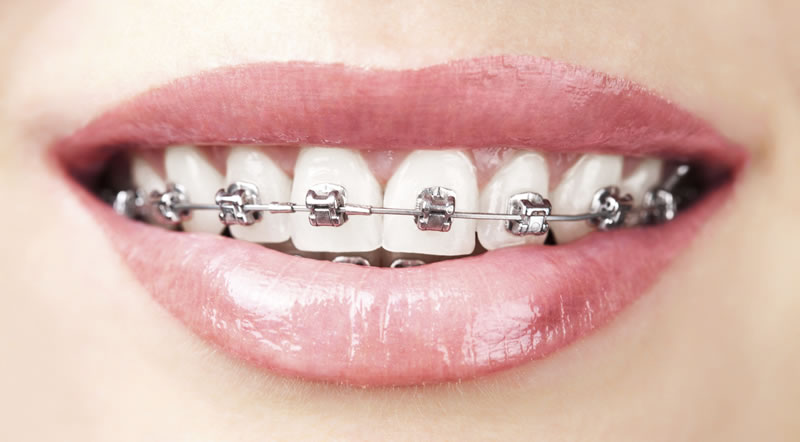 Dr. Daphne Kwan utilizes both removable and fixed appliances (conventional wire and brackets) to treat mild to moderate orthodontic problems. Children between the ages of 7-14 years old are usually good candidates to receive treatment as their facial structures are still developing. Adults can also benefit from braces but may need additional procedures as their facial structures are fully developed.
Braces for Adults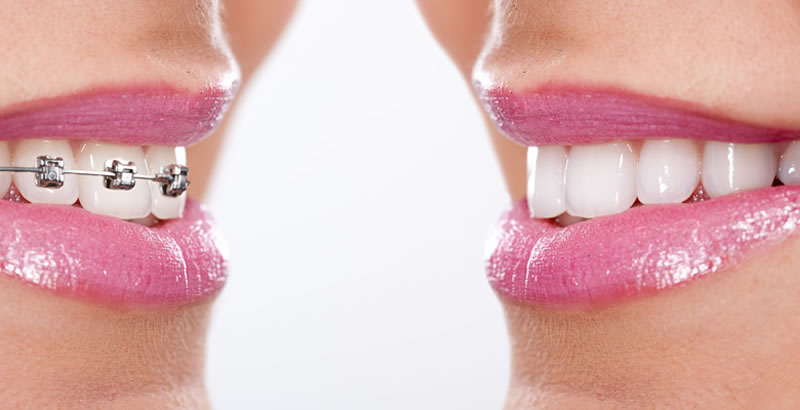 Think it's too late for you to get braces?
Think again! You're never too old to have braces and you'd actually be surprised at how many adults are getting braces today.  Most adults do it for professional or personal reasons.  So, how long will you have to wear braces? While every orthodontic treatment is unique with varying treatment times, the average time you will have to wear your adult braces is two years.

Space Maintainers for Children
This is usually indicated for children who have premature loss of baby teeth due to dental decay, trauma or other causes. Early loss of baby teeth can cause adjacent teeth to drift  into the space, often preventing ideal eruption of permanent teeth. To prevent crocked and crowded teeth that may later require orthodontic treatment, Dr. Kwan recommends the use of space maintainers in the form of metal rings to secure the space for permanent tooth eruption. A space maintainer is a custom-made appliance that can be either removable or cemented in a child's mouth.
Invisalign in Toronto
Invisalign is a customized plastic dental appliance used to straighten the teeth and jaw. It's a popular alternative to traditional orthodontic treatments, such as metal braces, because the aligners are clear, less noticeable, and more comfortable to wear.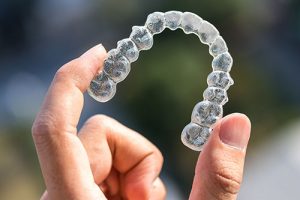 How Invisalign Treatment Works
Unlike traditional braces that are adhered to the teeth, Invisalign aligns the teeth using clear plastic aligner trays that can be easily removed from the mouth.
Invisalign is a treatment that typically requires a series of aligner trays to be created and used throughout the treatment plan. This way, the aligners can slowly shift your teeth into the correct position. It also allows your doctor to shift the teeth in a timed order that will achieve the best overall results.
Your Invisalign trays will be created specifically for you. At your first appointment, your dentist or orthodontist will use a scanner to take 3D digital scans of your teeth. Other x-rays and scans may also be needed so your doctor can view all of the components of your teeth, jaw, and any previous restorations.
Once the images are complete, your dentist or orthodontist will customize your treatment plan using technology to determine how your teeth will need to be aligned. Your aligners will be created and your doctor will check the fit.
Once you walk out of the clinic with your aligners on, you'll simply need to wear them regularly. Your doctor will most likely book a follow-up appointment with you on a regular schedule. At these appointments, you'll receive new aligners to further shift your teeth. Your treatment's progress can also be tracked and adjusted by your doctor.
Who can get Invisalign?
Most people will be candidates for Invisalign because it is non-invasive and does not require sedation or surgery. However, a dentist or orthodontist may recommend another orthodontic treatment for specific conditions or situations, including traditional orthodontics (braces) or other clear plastic aligners.
In the past, Invisalign was mostly used for cosmetic purposes and patients who needed more structural alterations were not necessarily good candidates. However, with development over time, Invisalign is now able to treat more complex cases. Regardless, you should consult with our dentists about the best treatment options for you.
Book an Orthodontic Consultation today at our Toronto Dental Office! (416) 497-7500