Itero Scanner

Digital Imaging for Dentistry
Our iTero intraoral scanner is an intraoral scanning device used by our dentists to capture detailed 3D images of your teeth, mouth, and jaw. iTero scanners are often used as a component of treatment planning for restorative and orthodontic procedures, including Invisalign treatments.
iTero Digital Scanning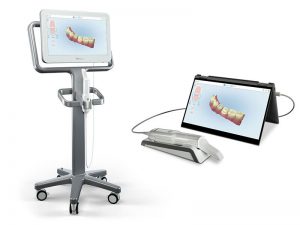 iTero scans are a very non-invasive form of imaging technology that does not use radiation. A wand is moved over the teeth, and the scanner works quickly to collect images, capturing all the necessary data in a matter of minutes. Then, it compiles the images into a complete 3D model that can be viewed on a computer screen.